Independent Senior Living Residences
A welcoming community of spacious one- and two-bedroom apartments for those seeking to live independently while surrounded by friends, a caring and professional staff, 5 kosher dinners per week, and engaging programming.
When you enter your independent living apartment, you'll be embraced by the luxurious design that brings a sense of comfort and quality. Our staff will provide a comfortable and warm environment, enriched by Jewish Senior Life's signature activities and programming.
Find Independent Living Residences For Seniors Near Me
Located in the heart of West Bloomfield, Michigan right off Maple near Drake road, the Meer and Hechtman Independent Living facilities are a short distance away from restaurants, parks, and more. With the nearest golf club less than 10 minutes away, as well as beautiful parks nearby, our residents experience the best the area has to offer.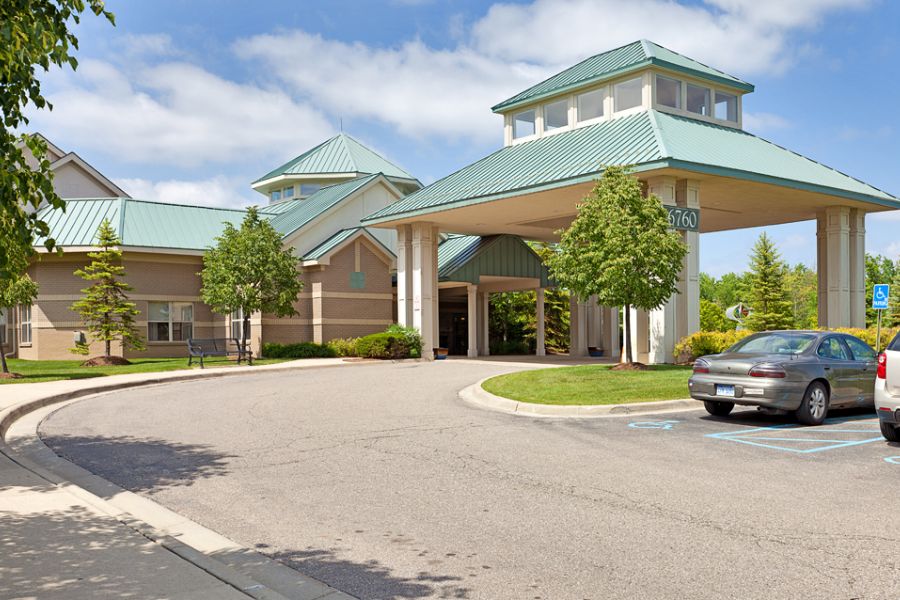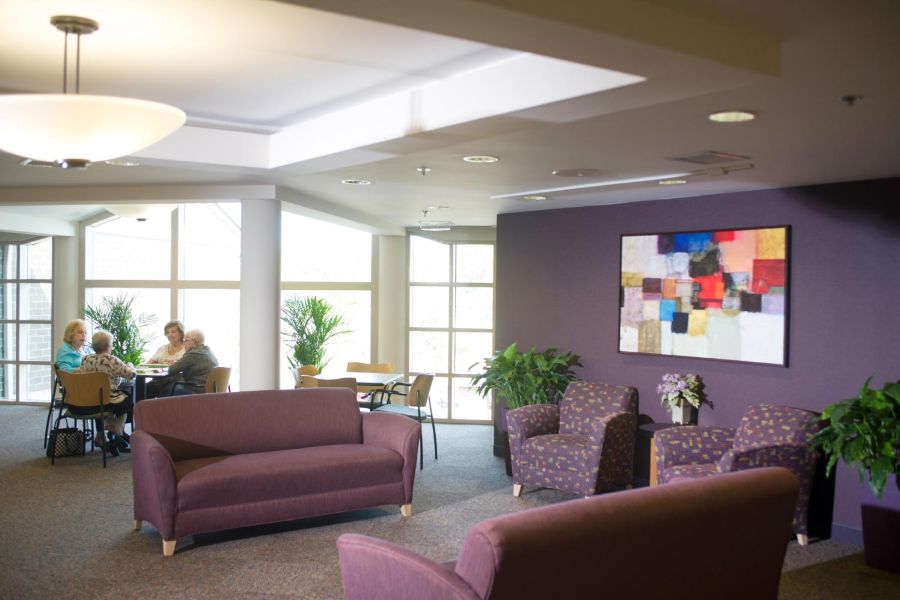 Conveniently located just off I-696, the Prentis and Teitel Independent Living retirement communities are surrounded by restaurants and shopping, within just a few minutes of golf courses and the Detroit Zoo. Our residents can enjoy the amenities our facilities have to offer, as well as the activities, diners, and coffee shops nearby.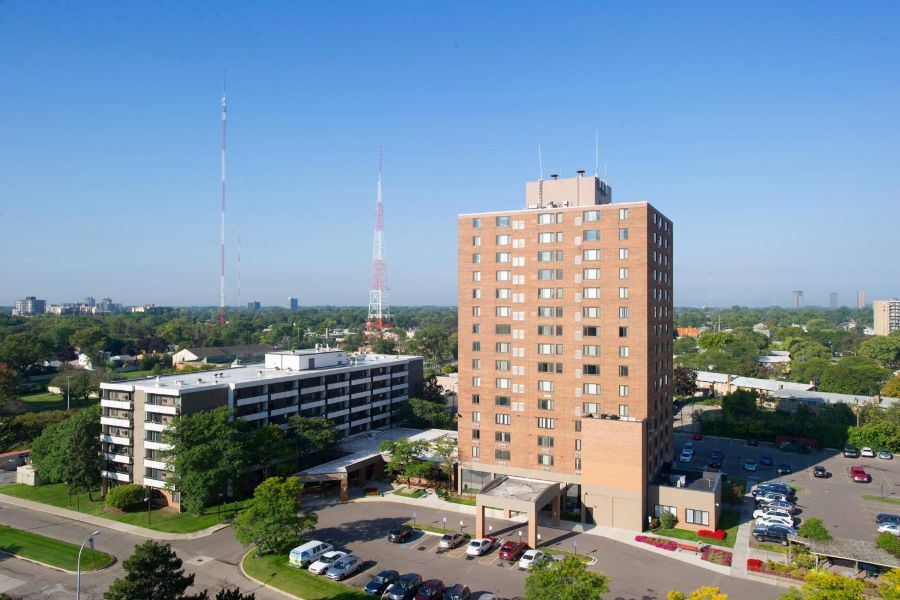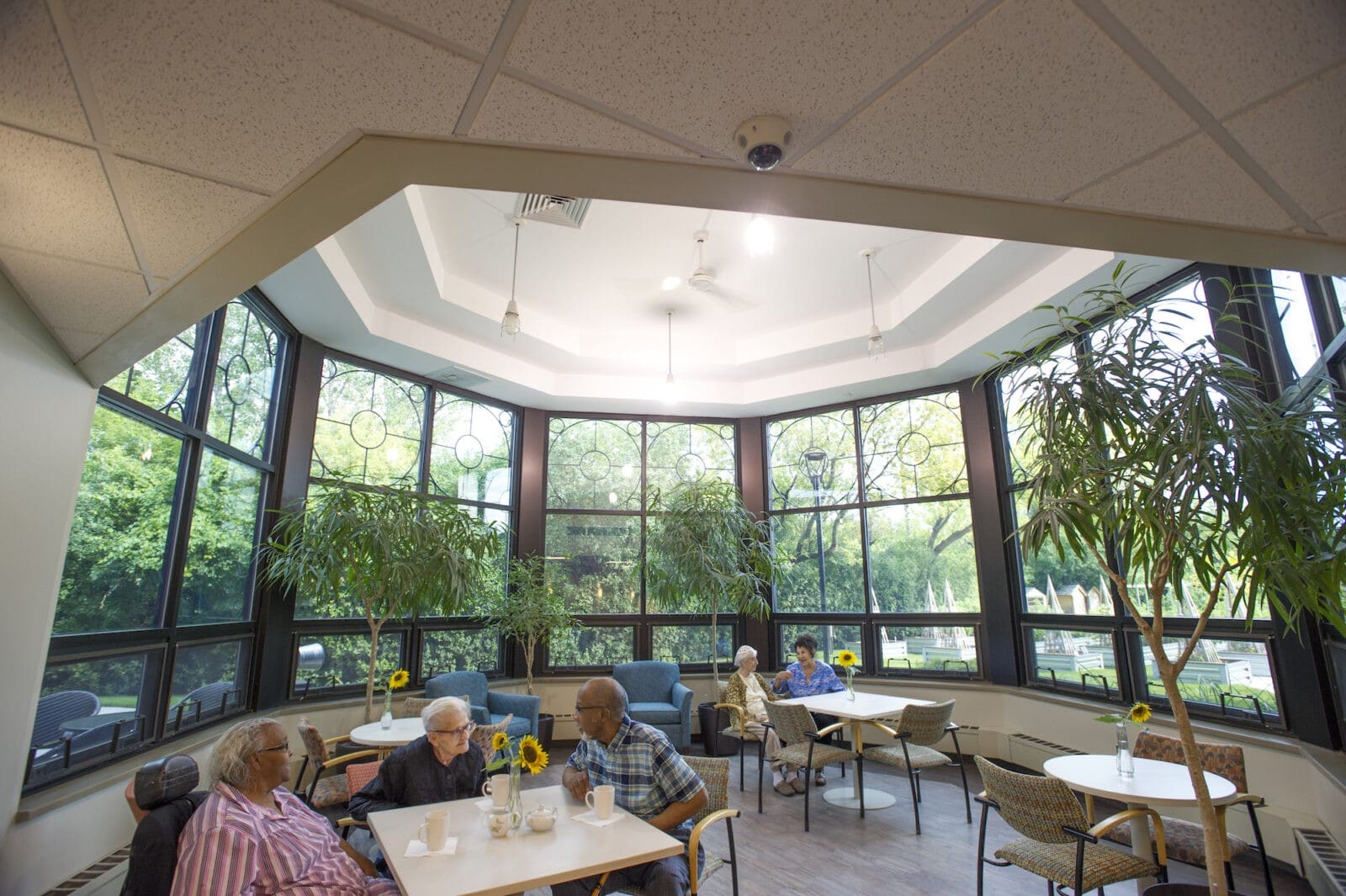 What Are Independent Senior Living Residences?
Independent senior living communities are housing designed for seniors 62 and older*. Also known as retirement communities, or independent living supporting older adults and those considering themselves elderly, these residential communities typically offer a lifestyle with the freedom from home maintenance hassles. Independent living services and amenities are designed to make life easier, enjoyable, and more convenient for the aging population.
What does independent living mean? JSL independent living residences provide simplicity and freedom, with delicious kosher dining options and a la carte services to enhance wellness and maintain independence. These services allow our residents to spend more time doing things they love, such as group fitness classes, spending time with friends, or learning a new hobby such as art or music.
For our independent living residents, making friends is easy, with plenty of social spaces for activities and support from our Life Enrichment Coordinators and Resident Service Coordinators.
The JSL Difference
What Is Life Like At Senior Independent Living Communities?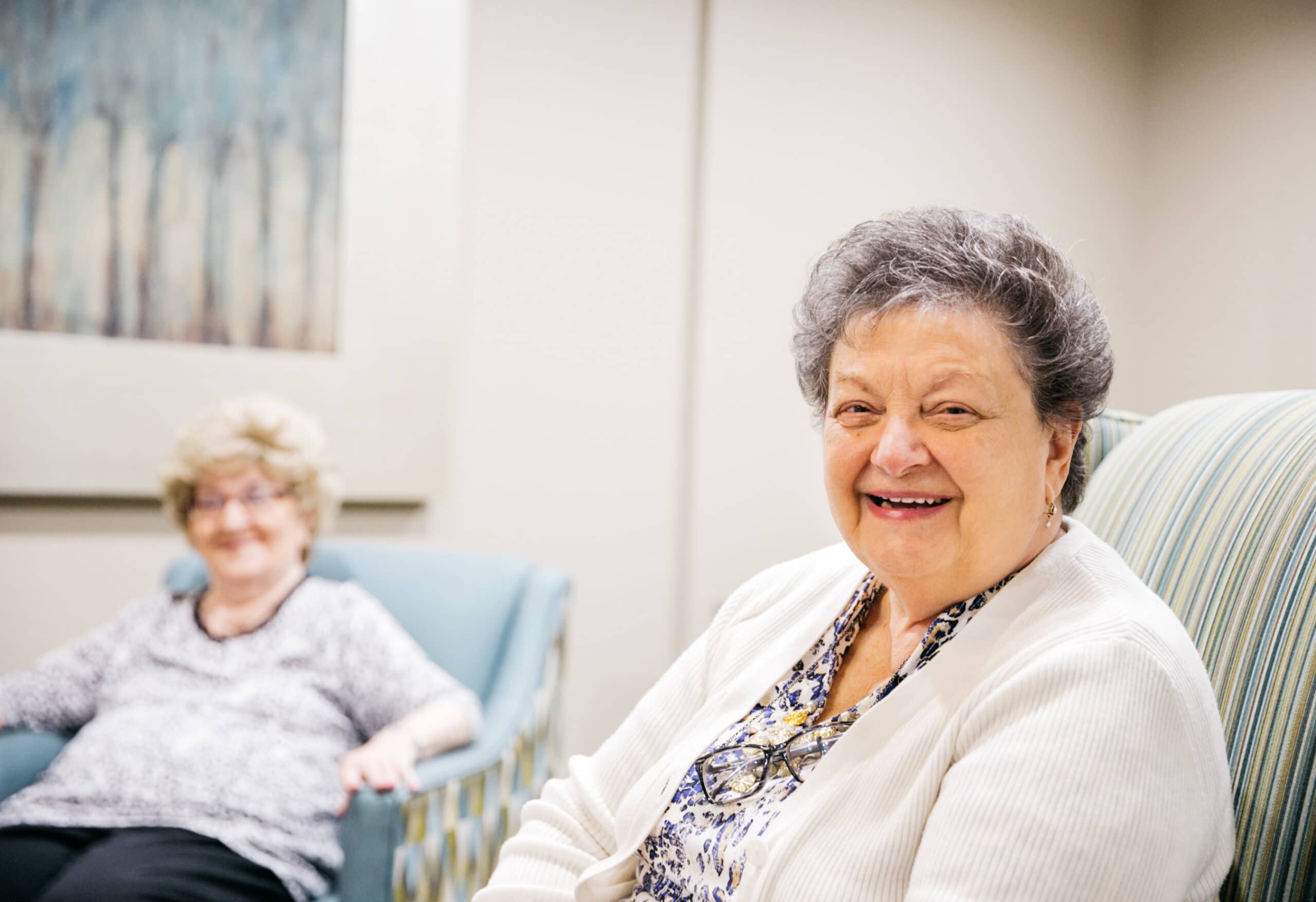 For those who choose our residential independent living senior apartments, residents find more than spacious and beautiful apartments, they find a home and community.
Amenities§
Aside from the spacious open floor plans, our independent living community residents enjoy plenty of luxurious amenities. In West Bloomfield, most apartments have private balconies and patios overlooking woodlands and ponds that provide privacy and relaxation. In Oak Park, our high rise apartments offer exciting views of the skyline and surrounding areas. Loved ones should be aware of safety options, as each apartment includes a voluntary, wearable device with alert system utilizing 24/7 monitoring. Staff includes Resident Service Coordinators and Life Enrichment Coordinators to help residents stay involved.
Also helping our residents to stay healthy are the fitness and programming at the Wellness Centers, which are populated with older adult friendly equipment. Residents can get their exercise in, and follow it up with a visit to the library to pick up the latest novels or hop on an internet-enabled computer to check emails.
The convenient in-house Hair Salon keeps our residents feeling and looking their best for shopping or family visits.
If residents can't find it in our community, transportation is available for shopping, social events, and medical appointments.
In West Bloomfield we have guest suites available to rent for your out-of-town guests (as available). Inquire at the front desk!
Activities
Socialization keeps our residents happy and healthy, and we have something for everyone. For the theater buffs, we have music and performing arts programming they're sure to enjoy. Artists can participate in art instruction and jewelry making classes. Cultural programming and educational lectures keep our residents engaged.
Social activities are a cornerstone of communal living. Our Life Enrichment Coordinators offer our residents purposeful and enriching activities and support, while our Resident Service Coordinators help connect them with the services available to them both within our communities as well as outside of them.
Dining
Our senior independent living communities provide nutritious, delicious, Kosher meals to our residents with a four course dinner served Monday through Friday. The onsite Registered Dietitian reviews the menus for nutritional adequacy at each independent living building. They are available to meet with residents to discuss unique dietary needs and assist with nutrition-related medical concerns.
Cafes and pantries are also conveniently located for snacks.
Dining Services
Pet Policy
If you're looking for pet friendly independent senior living near me, you've found the right place. For pet owners, who often live alone or in group facilities, pets can help reduce stress, lower blood pressure, increase social interaction and physical activity, and help them learn. After obtaining proper permissions and for additional fees, residents may be eligible to keep their pet with them in their apartment. All pets must be registered and inoculated in accordance with state and local law prior to move in.
Dogs under 20lbs**, with owners maintaining control at all times
One (1) fish tank up to ten (10) gallons
Other species of animals are allowed. Rabbits, lizards, turtles, guinea pigs and similar domestic animals may be permitted if in proper cages. Contact Us if you have any questions.
See What Life Is Like At JSL
Affordable Independent Living Facilities For Seniors
"How much does independent living cost?" is a good question you're probably asking yourself, whether for you or a loved one. Consider your budget as you begin to explore the communities in your area.
JSL strives to make independent living affordable for our senior residents. Some of our residences are eligible for income-based housing, where rent is a percentage of your anticipated yearly income.
Request A Tour
If you are disabled and wish to request a reasonable accommodation, or if you have difficulty understanding English, please request our assistance and we will provide you with meaningful access based on your individual needs.
*These buildings are 62 and older or under 62 requiring the features of a barrier free unit
**Only one (1) dog OR two (2) cats per apartment
§Amenities and activities may vary by location
Jewish Senior Life and Jewish Apartments & Services, Inc. does not discriminate on the basis of disability status in the admission or access to, or treatment or employment in, its federally assisted programs and activities.
The person named below has been designated to coordinate compliance with the nondiscrimination requirements contained in the Department of Housing and Urban Development's regulating implementing Section 504 (24 CFR, Part 8 dated June 2, 1988).
Compliance Coordinator: Michelle Buda 15000 W. 10 Mile Road, Oak Park, MI 48237 Phone 248-592-1101 TTY# 711