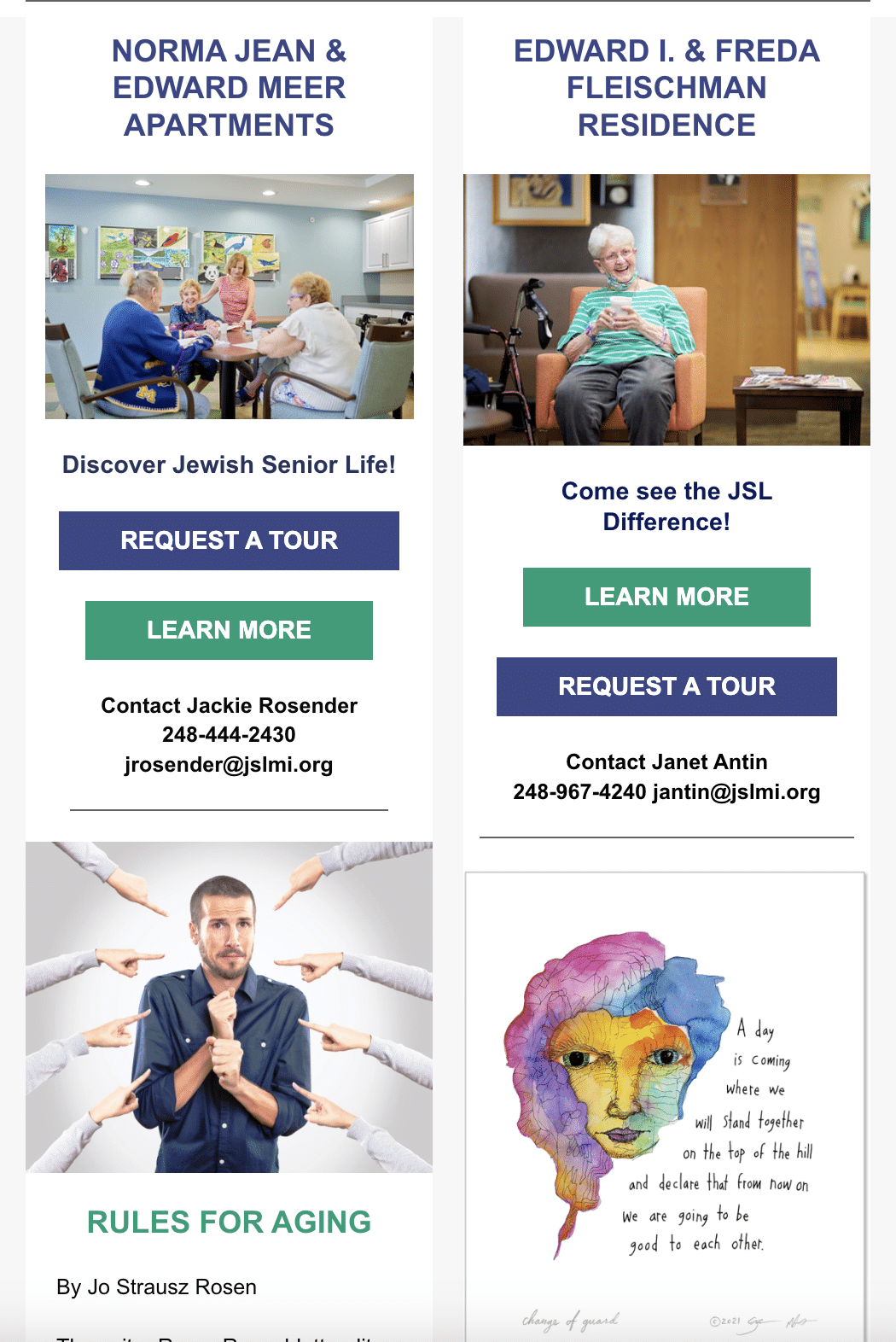 The writer Roger Rosenblatt, editor-at-large of Time, Inc., winner of two George Polk Awards, a Peabody, an Emmy, and the Robert F. Kennedy Book Prize, penned a book of Rules for Aging, suggesting to us that we should resist our normal impulses to live longer and attain perfection in ourselves or others. Here are a few of his rules:
It doesn't matter. "Whatever you think matters, doesn't."
"Follow this rule and it will add decades to your life. It doesn't matter if you are late, or early; if you are here, or there; if you said it, or did not say it; if you were clever, or if you were stupid; if you are having a bad hair day, or a no hair day; It doesn't matter. "
Nobody is thinking about you. "I promise you; nobody is thinking about you. They are thinking about themselves – just like you."
Do not attempt to improve anyone, especially when you know it will help.