7 Ways Senior Communities Promote Health & Wellness
As people age, their mental and physical performance and capabilities tend to slow down. For this reason, many older adults need to receive care. However, studies show that seniors in America are more likely to live alone, with 27% of older adults living independently compared to 15% in the 130 countries studied.
Senior communities can offer many ways to promote a healthy lifestyle in ways that living alone can't. Here are some advantages that can provide a better quality of life for older adults.
1. Increased Safety
Private homes aren't always conducive for the older adult's more limited movements and reflexes. Senior communities, on the other hand, are designed for greater safety. They have ramps, hallway handrails, elevators, and other safety features.
In the JSL Assisted Living and Memory Care communities, we provide an emergency call system, 24-hour oversight, a full-time nurse, and medication administration.
2. Enjoyable and Healthy Meals
Health conditions like arthritis, diabetes, and hypertension are more common as we grow older because the immune system is slower to respond. But our article 'Heart Healthy Foods for Seniors' shows that the right foods can target better health for specific body parts. This is why promoting health and wellness through a balanced diet is essential.
3. Jcare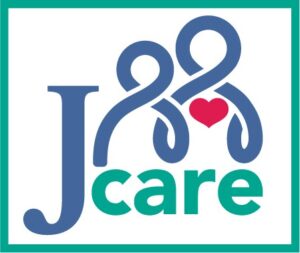 Jcare is an exclusive program offered to residents of JSL communities. This fee-for-service program provides assistance with many of the tasks of daily living. The warm and compassionate Jcare staff are trained in providing the finest in supportive services to our residents, so they may age in the safety, comfort, and care of their home in a JSL community.
4. Senior Wellness Programs
One of the best ways to promote a healthy lifestyle is through exercise, which targets your physical and cognitive health. The CDC states that older adults aged 65 and up should get at least 150 minutes of exercise weekly. As such, residents can engage safely in activities like yoga, stretching, and aerobics to meet their weekly requirements.
JSL Wellness Centers are great places for residents to stay fit, active, and engaged!
5. Lifelong Learning Opportunities
Constant mental stimulation is a pillar of health and wellness for seniors. Researchers from the University of California, Irvine found that education is linked to high cognitive performance, improving memory, alertness, and decision-making. This highlights the importance of activities senior communities organize. Our article, The Benefits of Lifelong Learning, delves deeper into this topic!
6. Constant Social Activity
Living alone leads to more than isolation. Without constant mental stimulation, it can also slow down the mind. Meal times, physical activities, and even idle times in our communities allow constant socialization, so seniors feel companionship and form genuine relationships.
Residents at JSL enjoy a variety of activities such as music, performances, singalongs, trivia, Bingo, and more! See a sample activity calendar from one of our residences.
7. Spiritual Services
Older adults may have difficulty participating in spiritual activities because of their limited mobility and transport. However, senior communities who understand why health and wellness is important understand that spirituality is an integral aspect of holistic well-being. In some countries, it has even been found to guide older adults' lives, helping them cope with negative circumstances by inducing positive emotions. As such, senior homes provide ample opportunities for spiritual services. They often partner with spiritual leaders or organize ceremonies so older adults can feel cared for and nurtured.
Our Holiday celebrations included a Hanukkah concert, menorah lightings, singalongs, and more!
Growing older can make wellness for seniors more challenging to achieve. By living in a senior community, you can ensure that health and wellness are always within reach.
Article exclusively written for jslmi.org by JB Newman
You Might Also Like: